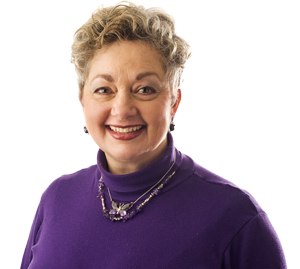 We have been in business since 1983, selling high quality, great tasting, easy to use herbal mixes and teas.  Donna Frawley has a BS degree in Home Economics and has been studying the culinary arts since 1966.  She has developed these mixes so they are easy for you to use.  By using the freshest dry ingredients and packaging them by hand, she insures their freshness.  By simply adding 1, 2 or 3 other ingredients you get a great tasting finished product, making meal preparation quick, easy and flavorful.  There are several additional recipes on the inside of each label to make the mix even more versatile.
About Donna…
Has 42 Years of experience as a Home Economist.
Has 33 Years in the Herbal business
Has 38 years of growing and cooking with herbs.
Is the Author of The Herbal Breads Cookbook, Edible Flowers Cookbook and Cooking with Herbs VHS/DVD, plus "Our Favorite Recipes" Cookbook.
Has developed and is packaging over 57 different culinary herb mixes.
Has an article in The Herb Companion Magazine on Pasta.
Is a Charter member of the Evergreen Garden Club in Midland, MI.
Is a Charter member of the Valley Herb Society in Midland, MI.
Has packaged herb collections featured in Grit, The Herb Companion, Natural Home and Mother Earth News Magazines.
Featured in The Capital Times:  Wisconsin State Journal, Edgehill Herb Farm Newsletter,Evansville Currier Press, Healthy Michigan Living, John Deere:  Homestead Magazine, Marty'sKitchen-Lane2.com, The Midland Daily News, National Gardening Association,Organic Gardening, phillyBurbs.com, The Saginaw News, tasteforlife.com.
Has been a Featured speaker at the International Herb Association Conferences, the Illinois Specialty Growers Conference and Michigan Herb Associates.
Is a Member of the Great Lakes Herb Business Association.
Is a Member of the International Herb Association (IHA) and held board positions of Vice President, Secretary & Treasurer for 13 years and is currently on the Foundation Board.
Is a Member of the Midland Area Chamber of Commerce.
Teaches many cooking classes and parties on a wide variety of topics as well as many cooking demonstrations.
Has written articles for The Midland Daily News since October, 2002.
She lives in Midland, Michigan with her husband, Nile and has three daughters, Sabrina, Samantha and Veronica, two son-in-laws, Eric and Kyle, two granddaughter, Esther Grace and Keagan Marie, and three grandsons, Isaiah, Kollin and Elijah.